INTRODUCTION
Siam Denki Engineering Co.,Ltd. (SDE),former named as Siam Denki Engineering Ltd,Part., was established on 21 November 1984.

SDE is an electrical and instrument company which specialized in details of engineering, procurement and construction oil & gas plants, petrochemical plants, general plants/factories, including industrial facilities and buildings.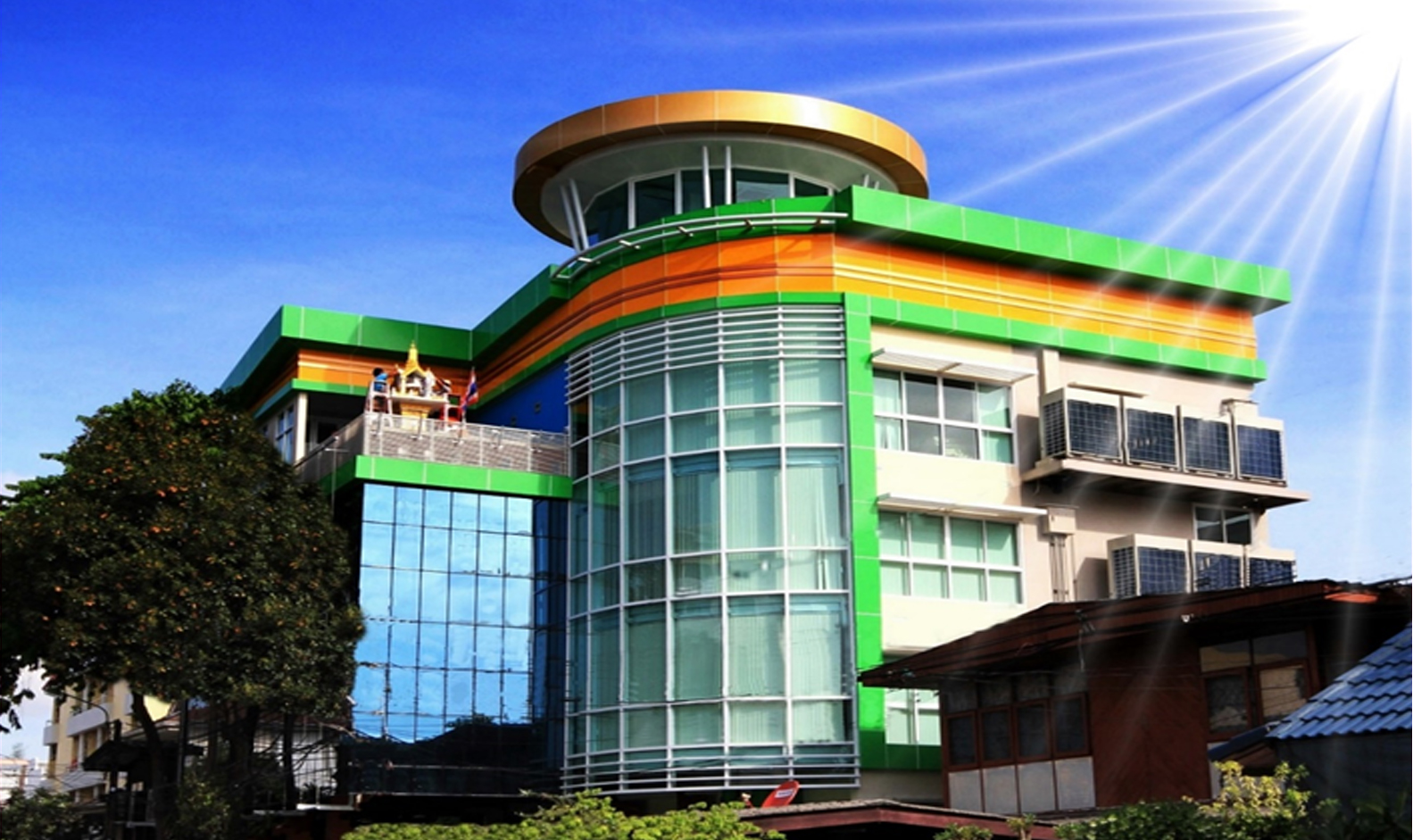 SDE never stop improving and developing of all our entire works by emphasis on quality assurance and HSE ( Health & Safety and the environment ) in order to exceed all our customer's satisfaction. SDE has about 600 employees.SDE is experienced partners for example, manager, engineers, supervisors and skilled workmen, all highly motivated to handle all projects.
Moreover, SDE has also many high potential subcontractors whose associations with the company span over many years. SDE is well-experience for both domestic and overseas , particularly in neighbour hood such as Lao and Vietnam.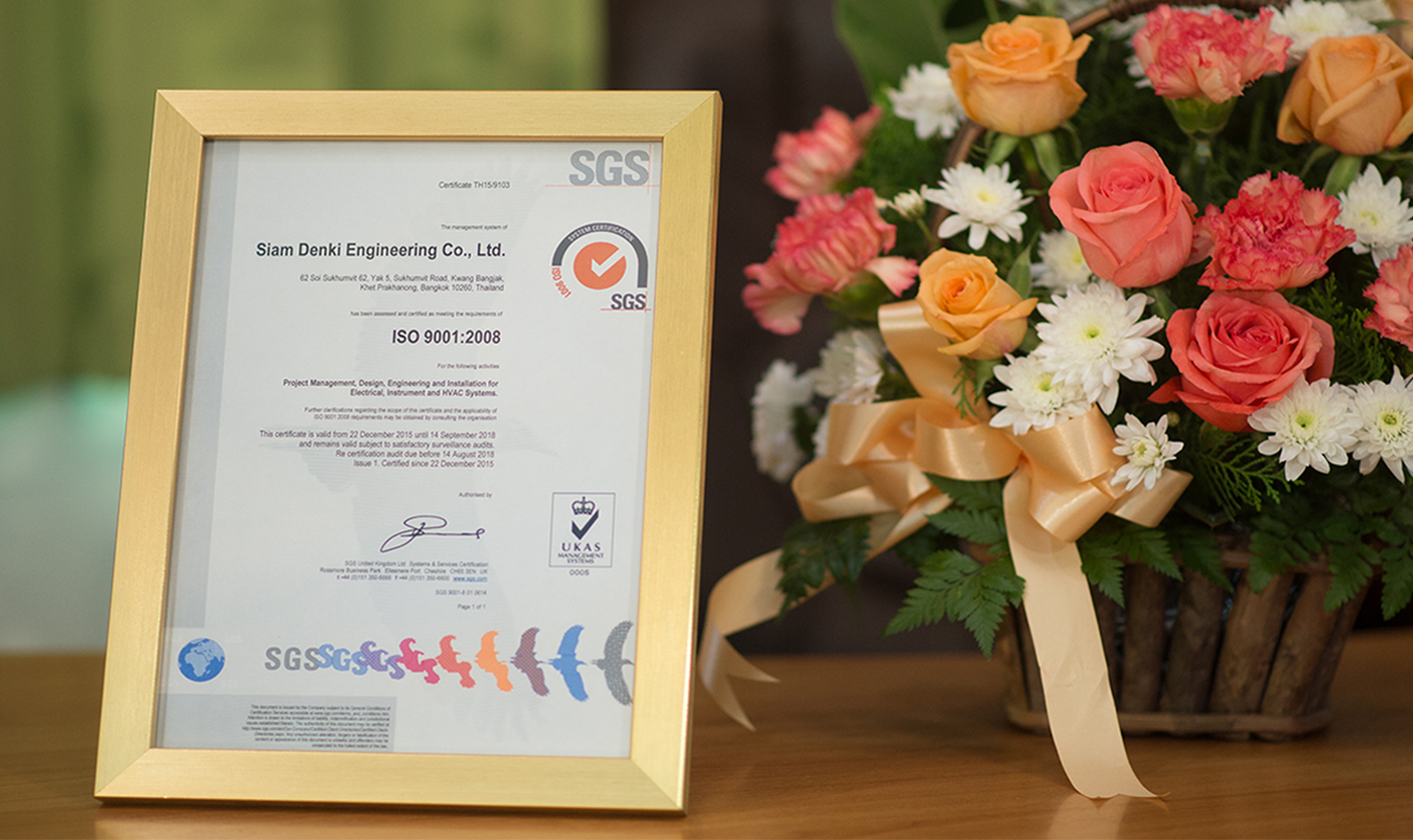 ic
Recently, SDE has been assessed and certified as meeting the requirement of ISO 9001:2008 since 2015. Currently, SDE has become one of the electrical and Instrument leading contractors in Thailand because of entrusting from customers with high responsibility.
To achieve the highest level of satisfaction and truth worthy from customers are the most essential factors that have earned our company wide spread acceptance.

Furthermore, our best recognition among the public in the past would be continued to be of paramount importance in the future growth of our company.
We, SDE's management team and plus all our staffs would like to express our best sincere thanks for selecting our company's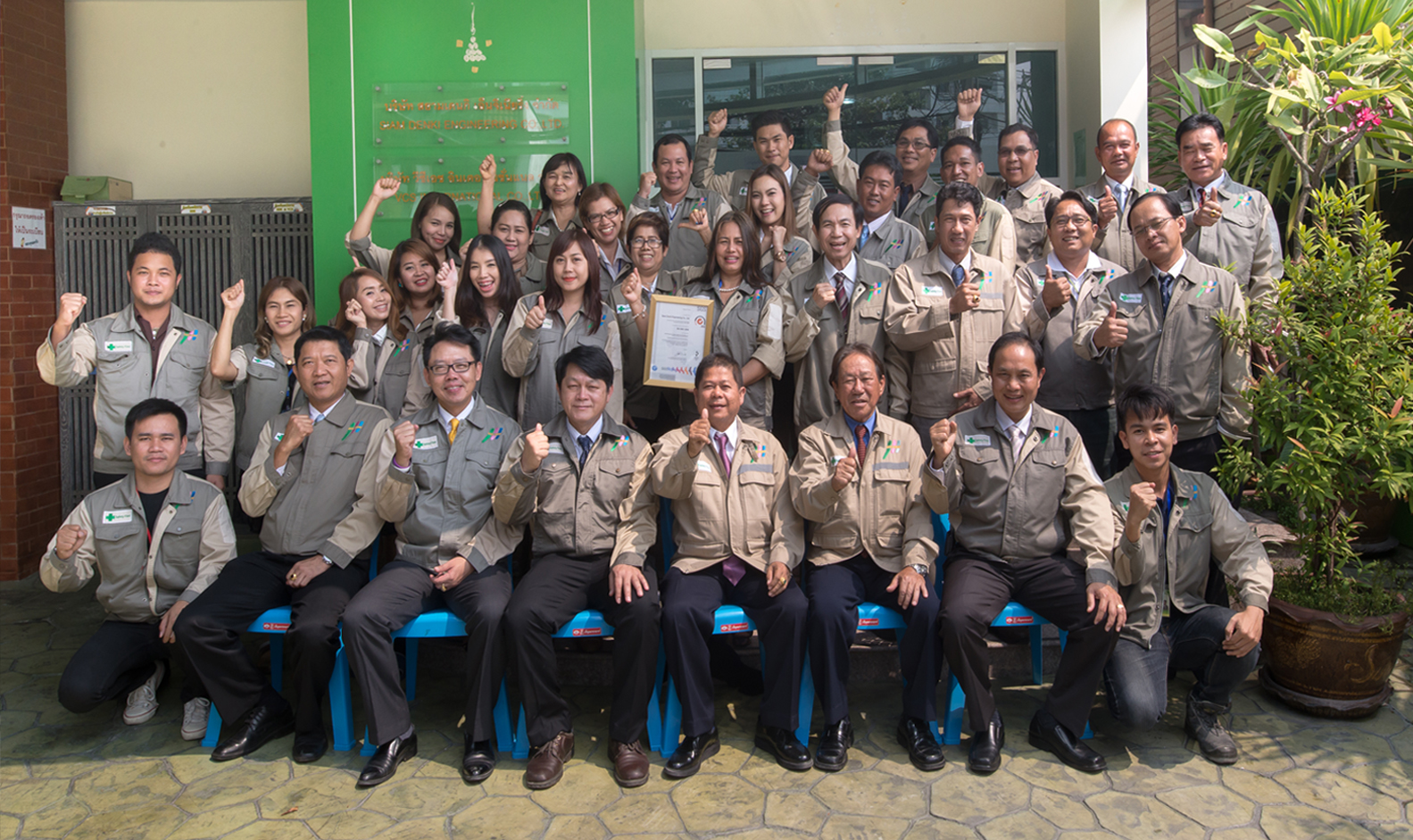 ORGANIZATION SYMBOL ;- The meaning of Siam Denki
S uitainable
I nnovation
A ccountability
M odern Organization
D ecentralization
E fficiency and Effectiveness
N etwork
K nowledge
I ntegration
Management Team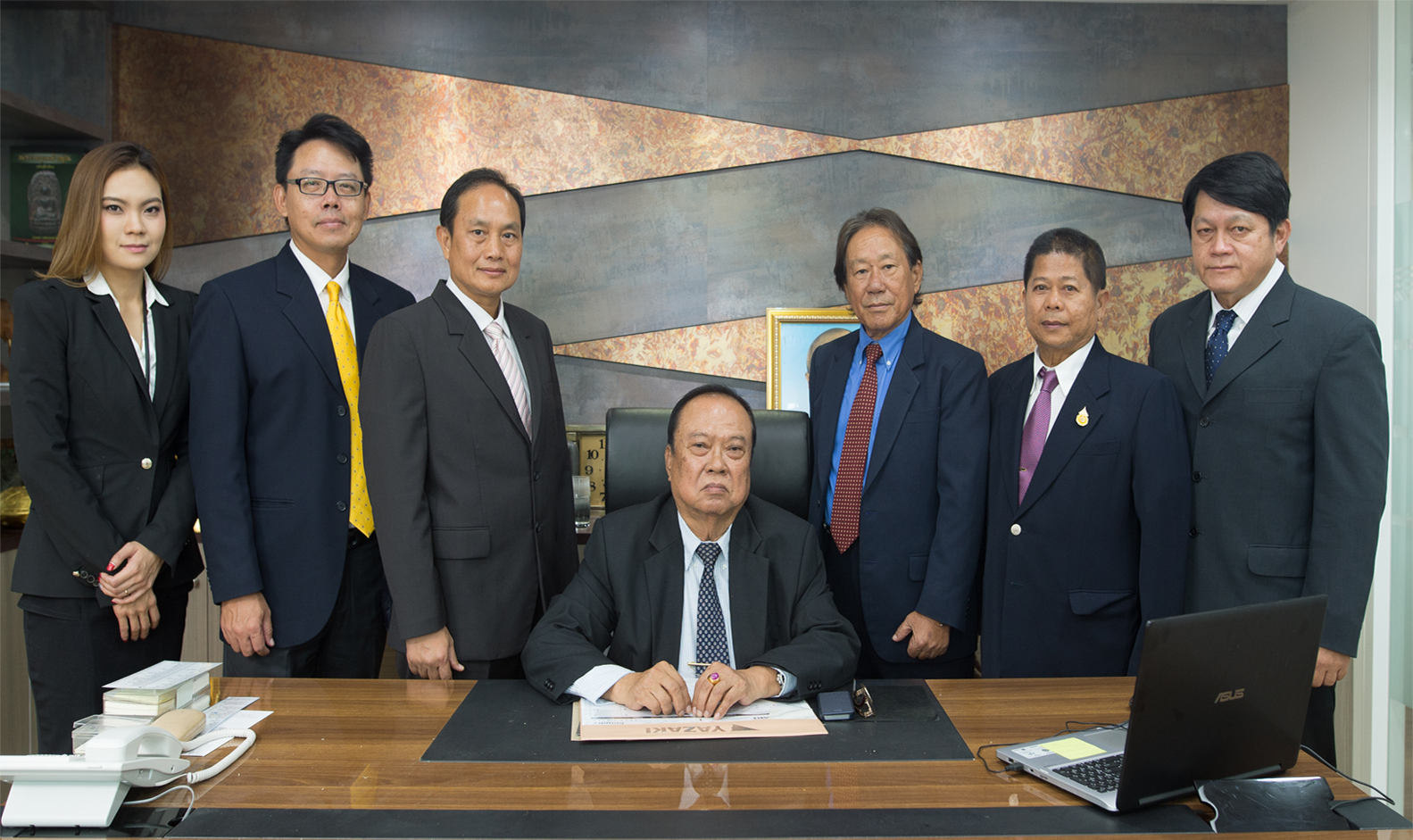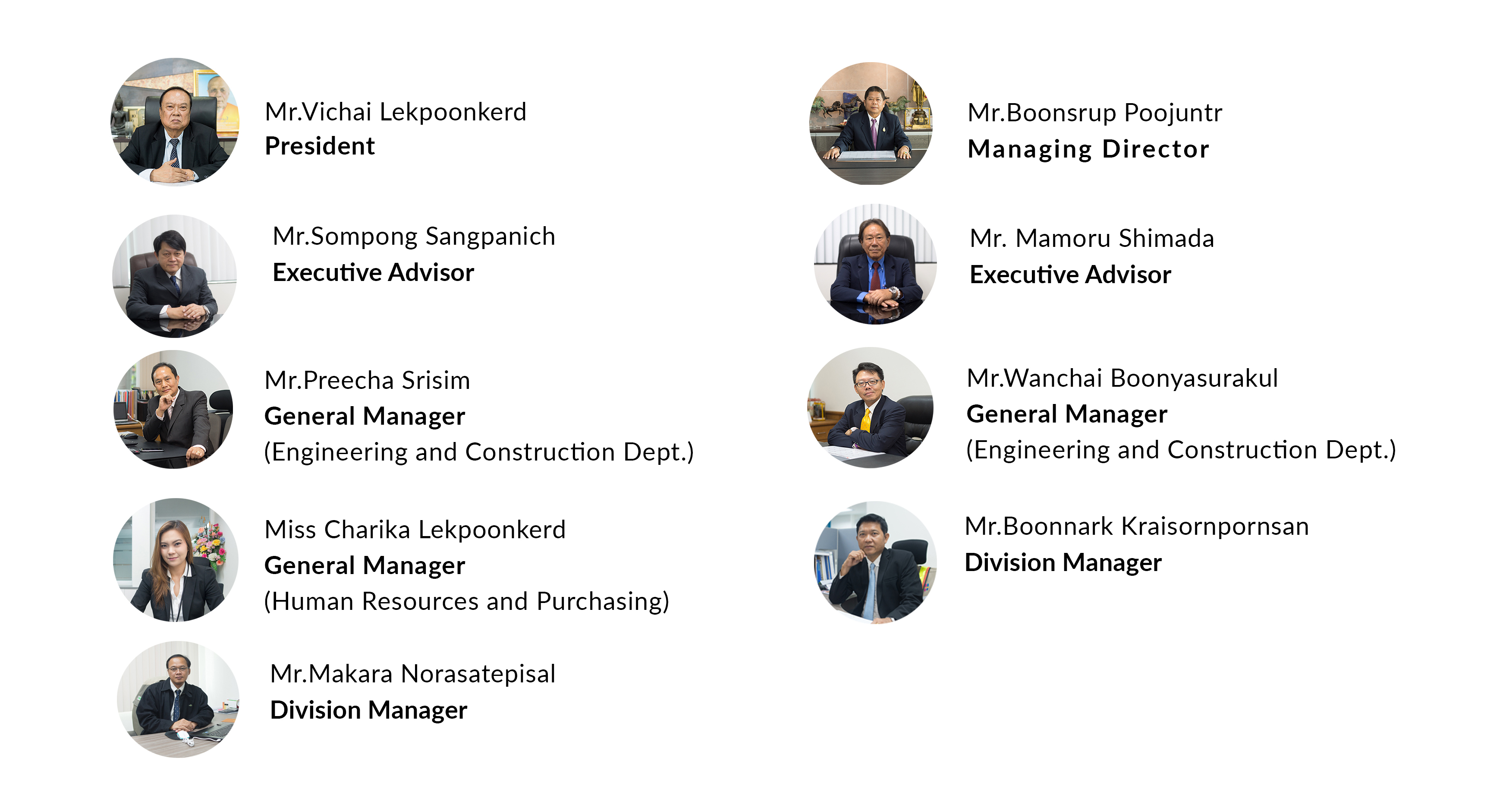 Management Programme
Engineering and Construction Department

Purchasing Department
Financial and Accounting Department
Human Resource Department

HSE Department

Electrical Work
Instrumentation
Mechanical Work
Maintenance Service
Planning and Design

Local Purchasing
Import Purchasing
Store and Transportation
Tools and Equipment

Contract
Administration
Accounting

Recruitment & Talent Acquisition
Employee Compensation & Benefit
Employee Relation
Policies & Contracts

Health
Safety
Environment
Management and Technical Staff